The 2023 BMW iX
In Barrington, Illinois At BMW Of Barrington
View Inventory
EPA-est. range up to
303 miles
Power up to
320 hp/239 kW
Your Modern Sports Activity Vehicle
The BMW iX is an all-electric luxury SUV from the BMW Group that continues to dominate the Luxury Electric SUV space. It delivers a cutting-edge combination of advanced technology, high performance, and sustainability. The all-electric powertrain produces up to 610 hp and can accelerate from 0-60 mph in about 3.6 seconds, with a driving range of up to 324 miles. The iX also features a range of innovative technologies such as a modern infotainment system, an intuitive user interface, and an advanced driver assistance system.
2023 BMW iX Range And Charging
Go Electric, Go Anywhere
Go farther and worry less with the new 2023 BMW iX. See how far you can go on a single full charge – map out your route and note where charging stations are based on the range of your iX. take every trip with confidence knowing you can go further.
Charging
The BMW Wallbox Connect improves charging times by up to 70%. This is all thanks to its combination of an onboard high-current charger and an intelligent charging network. BMW Wallbox Connect also provides a range of options to customize charging needs such as power output, charging interval, and even remote access. This system allows users to access and monitor their charging status at home and on the go. This option will get you from 0-100% in 12 hours
Complimentary Charging On-the-go
Electrify America is the leading DC Fast Charging network in the US and gives you two years of complimentary 30-minute charging sessions across the US. The 30-minute sessions will give you up to 200 additional miles.
Fast Charging
The 2023 BMW iX comes with a flexible fast charger that allows you to plug into compatible 120V or 240V outlets for convenient charging.
2023 BMW iX Performance
Experience The Electric Thrill With Every Drive
The iX is a revolutionary electric vehicle designed to offer exhilarating power and instant torque, coupled with exhilarating adventures and outstanding performance.
610 hp
Maximum Horsepower
All-Wheel Drive
Dual Motor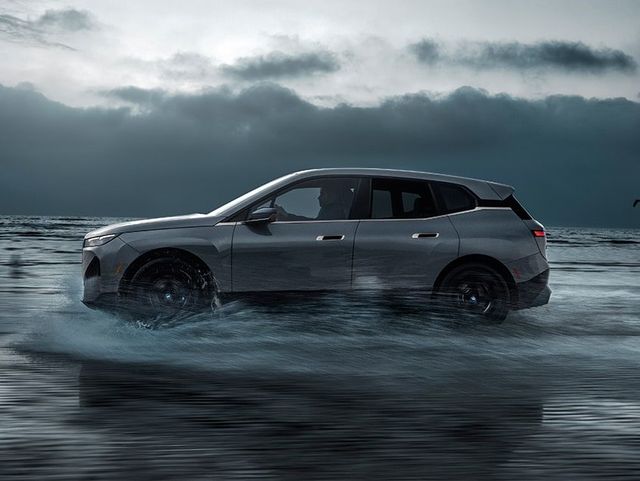 Performance Aerodynamics
Boasting an ultra-smooth aerodynamic design, the BMW iX offers an impressively low drag coefficient of 0.25 Cd, while its battery module is conveniently placed for a lower center of gravity. This combination ensures that drivers can enjoy a truly dynamic performance with superb handling.
Choose Your Mode
Design a unique, efficient, and personalized driving experience with My Modes. Customize performance, display layout, and the interplay of colors and ambiance in the car for a unique experience. Choose between PERSONAL, EFFICIENT, AND SPORT.
2023 BMW iX Safety And Technology
The new 2023 BMW iX introduces new standards for sustainability and style with safety being at every step and feature. The modern standard and available features will keep you driving with confidence.
Standard Active Blind Spot Detection
Standard Lane Departure Warning
Available Active Driving Assistance Professional
Next Level Intelligence
The new 2023 BMW iX introduces future driving experiences today. The new system will get you connected to your BMW like never before.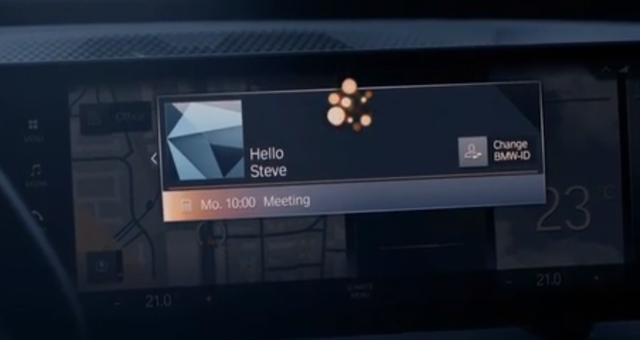 Hello, Goodbye
With the most recent Comfort Access technology, your doors are unlocked, a synchronized welcome light display is triggered, and even your favorite settings are loaded – all without the need to use your key.
Futuristic Connectivity
The brain of your iX is the most cutting-edge iDrive Operating System. Your power levels are tracked via cloud-based navigation, which can also find charging stations near you or along your route. Your system will always be current if you use Remote Software Upgrade. Additionally, the BMW iX is the first model to offer available 5G technology.
Impressive Infotainment
You have the standard Apple CarPlay® or Android Auto™ merged with the most advanced technological display by BMW. You can activate features using your voice via the BMW Intelligent Personal Assistant that evolves with every interaction you have.
Audio With A Distance
A genuinely unique audio experience that transports you to the recording studio. With 30 carefully positioned speakers, the Bowers & Wilkins Diamond Surround Sound system, included with the iX M60 is out of this world. A few speakers that generate a 4D audio-tactile experience with deep bass are installed in the chairs.
2023 BMW iX Design
Aerodynamic Exterior
The 2023 BMW iX takes you to a futuristic world of vehicle design. The kidney grille is now intelligent, the body has aerodynamic enhancements and the expansive size and lines capture attention everywhere you go.
Striking.
An electrifying eye-catcher is the slim twin headlamps. The striking front kidney grille serves as a sensor-equipped intelligence pane
Sleek.
Slim back taillights, a rear diffuser to reduce drag, and a rear-view camera built within the BMW roundel make up the dynamic rear design.
Aerodynamic.
The 2023 iX has frameless windows, integrated flush door handles, and up to 22" aerodynamic wheel designs, giving it a profile fit for the coming electric age.
Expansive.
The iX has room for everything but improvement, from the cozy interior and ample storage to its stunning dimensions.
Luxury Redefined
Interior From The Future
The new 2023 BMW iX is designed to make sure that the SAV meets all your needs while keeping you comfortable with every turn. The endless possibilities, entertainment, and relaxation will make sure that you fall in love with every drive.
2023 BMW iX Benefits And Sustainability
Fewer Emissions, More Incentives
Get into the world of all-electric vehicles and learn all the benefits that come with the BMW iX including the reduced impact on the environment.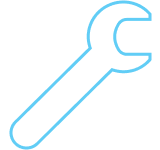 Save More Money
Eliminate the expenses that come with oil changes and gas by driving the all-electric BMW iX. The vehicle has fewer moving parts and this generally reduces the lifetime maintenance cost.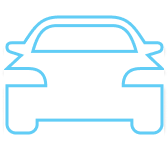 Save Some Time
You do not have to keep stopping to fill up and with the single-occupancy HOV lane access in some states, you will love the faster drives and the preferential charging station parking.
Get The 2023 BMW iX In Barrington, Illinois At BMW Of Barrington
Welcome to BMW Of Barrington, and let us take you through the new wonderful world of the perfection of electric vehicles by a legendary car manufacturer. BMW Of Barrington is a top car dealership and has been selling classy BMW vehicles for years and is pleased to bring the new 2023 BMW iX cars closer to drivers looking for a modern driving experience. We have simplified the process with our easy-to-navigate inventory that you can access with just a simple click from the comfort of your home or office.
Call us today, or visit our website and chat with a professional helpful salesman from our dealership, and they will take you through the available 2023 BMW iX purchase options, vehicles available, 2023 BMW iX features, model data, car financing, and the 2023 BMW iX range. Our business is all about making it possible for you to get the best deal and buy your dream car as a knowledgeable vehicle owner.
2023 BMW iX FAQ For BMW Of Barrington
Is the 2023 BMW iX all-wheel-drive?

Yes! the BMW iX xDrive50 and iX M60 include standard BMW xDrive, BMW's intelligent all-wheel drive – an advanced system that delivers enhanced traction, so you can navigate with ease even in adverse weather and road conditions
Is The 2023 BMW iX fully electric?

Yes! The 2023 BMW iX continues a line of all-electric SAV models by BMW aimed at providing a sustainable vehicle that offers luxury and performance.
What is the 2023 BMW iX electric range?

The BMW iX xDrive50 has an electric range of up to 324 miles and the iX M60 has a range of up to 288 miles.
How many trims does the 2023 BMW iX have?

There are two trims iX xDrive50 and the iX M60
Does The 2023 BMW iX battery come with a warranty?

Every BMW electric vehicle comes with premium maintenance services provided by a nationwide dealer network and an 8-year/100,000-mile battery warranty. Talk to our sales representative for more information.
Where can I buy the new 2023 BMW iX In Barrington, Illinois?

You can get the new 2023 BMW iX all-electric SAV in Barrington, Illinois At BMW Of Barrington. You can also get other new BMW models, used cars, and professional BMW services.